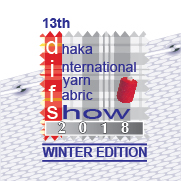 The biggest & ONLY International exhibition on International Yarn & Fabric Manufacturers & Exporters focused to the entire US$ 20 Billion Textile & Apparel Export Industry of Bangladesh.
Personal Information
In order to process your registration, we request you to provide the following information.
Note: all fields marked with asterisks (*) are mandatory.